@scotty yelling
@scotty yelling
Hey Folk , It Is Friday WoooHooo!!! Some fun Stuff today , Hope You Enoy, Work is funny
2 Computers died in 2 days LOL, It's going to be along day . MY Press seems to have a mind of it's own, one day it works GREAT the next it says Fyou John Heee Heeee heeee. Lets Get to the Blog :)
Hugs For All!
@scotty yelling
Feeling a little sad and alone? Feel as if you have given up on the world and it has given up on you? Perhaps you cant go on another day? Well why dont you turn that frown upside down and get yourself a hug from a Zombie! Nothing turns a bad day great like a little loving from the living impaired. Give our hotline a call at (555) 555-5666 and one of our phone operators will match you up with the perfect zombie to give you a squeeze. Our zombies are not like other competitors zombies who have a 98% chance of biting you. Through rigorous training and impulse control, our undead have a drastically reduced risk of biting you, all the way down to 76%! So why not give Zombie Hugs a call today? They are perfect for birthdays, bachelorette parties, weddings, bar mitzvahs, any time really. If you are bit by one of our zombies then you will receive a full refund and we may just have a job opportunity for you.

The number again is (555) 555-5666
scotty yelling
Manwich
@scotty yelling
Crusin down the road like a gangster and you see this lady munchin on a manwich. What do? You could get out of your vehicle and take her down by hand, but that would leave you open to another zombie that might be in the area. You can never be to safe. You could just avoid her and drive around, but then that is just a wuss move in not killing her. Or you could just pull a Tallahassee and crack her over her undead head with your door and drive off like a boss! Let us all remember to go with option 3.
enjoy your manwich! :D
Don't Be Gross
@scotty yelling
We all know that once a piece of food hits the ground we have five seconds to pick it up and have it still be safe to eat. Well apparently zombies have the same rule when it comes to their eating etiquette. So in that case the only way to avoid a zombie devouring your insides if it catches you is to fall on the ground for at least 5 seconds and you become instantly disgusting to them! I'm tellin ya, its fool proof! Get out there, try it and let me know how it goes. What could possibly go wrong?
happy not getting eaten out there!
@scotty yelling
King of the Zombies
@scotty yelling
In any strategy when trying to defeat an enemy, it is always a smart move to eliminate the leader. This also proves true for zombies. Once we kill the presidente of the zombieo's then all of his minions will surely fall in no time. In case you are wondering who this so called "King of the Zombies" is, I have graciously provided a picture of him to your left, he is the one in the red. Now you are probably saying to yourself, "Thats Michael Jackson, and he's already dead, so why do we have to take him out now?" Sure that is the Price of Pop, but little known fact is that he is actually still alive. The one who died was his white clone. (And a terrible clone at that) The real Michael still moonwalks the streets and gets the undead to join in his dance. If we all want to get rid of the zombies then we must find the real Jackson!

happy moonwalking :)
Zombie Tunes
@scotty yelling
Yeah okay I know that these are Thriller headphones but that doesnt make them any less awesome. As you can see the zombies come out of the ground on each side and hold the door where werewolf Michael is poking his head on through the busted door. If that doesnt scream super cool I dont know what does. I have no idea where to get these or how much they cost but all I know is that I want them wrapped around my head blasting some tunes. Who knows, they might even protect my brain should a zombie ever catch me off guard. However unlikely that may be
.
Look To Your Left
@scotty yelling
Honestly I am surprised that I have yet to use this classic image on Off Stuff for fun reads till now. I am ashamed to even call myself a zombie fan! In any case, the image is pretty self explanatory, look to your left and see what kind of heat you are packing against the zombie menace. Some of you might be swinging your speakers at a zombie while others might be bashing their heads in with a bowl of cereal or something. I personally have my 1.5 TB hard drive to the left of me and there is no way in hell that I am running the risk of breaking that... What weird item do you have in your arsenal? I Have A window ROFL... and a paper clip :P

I hear records don't work to well...
@scotty yelling
@scotty yelling
While it may be a little crazy to even think about, it is a proven fact that zombies need love too. Shambling around the decimated city and eating the surviving humans just seems a little empty without the right significant undead other in your arms. Not to mention its always nice to have a little back up when the hunt gets a little hairy. Now you are probably asking yourself, "How do I know if that zombie is right for me?" Well, the great thing about the undead is that you can be the ugliest thing to ever walk the earth and they will still love you for you! They are not interested in how you look, their eyes dont work very well anyway. They are interested in your personality and your braaaiiinssss... What more could a zombie ask for?
@scotty yelling
@scoty yelling
My Little Zombie
@scotty yelling
Is that space on your desktop looking a little bare and lonely? Well fear not, because I am here to provide you with your very own zombie to decorate your boring desk! Just print out the template, cut out the parts with your favorite pair of scissors, (dont you go and run with them now) fold on the dotted lines, get your glue on and badda-bing you are done! The best part about this little guy is that he doesnt hunger for your brains! He might however give you a mean paper cut.
Click pic to enlarg and download :P Link paper Zombie
Check out what I found!! :p
@scotty yelling
I was Cruzing the net looking for blog stuff
and found this AWESOMMMMEEEEE!!!!!
Moar Zombie Love
@scotty yelling
Okay, okay, I know I said it before videos on here just arent my thing, but when an awesome video come out I feel that it is my duty to share it with you. This particular video is called Zombie Love and it is by the very talented Ray William Johnson, known best for his work on his youtube channel "=3". He just recently started doing cartoon music videos and I must say that each one he has pumped out so far has been pure gold! Zombie Love is a prime example of his poetic skillz. So if you have the time, which I am sure you all do, why dont you stop by and give his channel at YourfavoriteMartian a little listen. I left the video down below for you to enjoy.
@scotty yelling
Lazy Zombie
@scotty yelling
Have you ever had one of those days where you just don't want to get up and do anything? Like you are just so comfortable in your favorite chair or bed that you simply stare at the wall and enjoy your comfyness? Yeah, I have having one of those days and I gotta tell ya, it feels gooooooooddd... Imagine for a second however if zombies took days off and just sat there. The world would be a much safer place, but much more boring...
Snow White
@scotty yelling
Unless you had no childhood whatsoever, I am sure you have heard the story of Snow White. The Queen is jealous that Snow White is the fairest in all the land so she hires a hunter to find her and kill her. To prove that he has killed her he must remove her heart and present in a box it to the Queen. Upon seeing Snow White in the forest he cant bring himself to carry out the task assigned to him. As the story goes he instead kills a pig and presents its heart to the Queen instead, tricking her into believing that Snow White is dead, but this is not how my story will go... While getting a closer look the hunter realizes that she is a zombie! Trying to get away he trips over a vine and falls over. There is a loud snap as the hunter breaks his leg. The zombified princess hears this and sprints to the injured woodsman. Trying to scoot away he is grabbed by the undead White and has his own heart ripped out of his chest as seen here. Irony is a bitch...
Border Zombies
@scotty yelling
We have seen this sign along the border, minus the zombies of course. Imagine however how crazy that would be if this was actually the case of how border crossings went. You are driving along the freeway and you see a little Mexican family run across the road followed by a few zombies! In this alternate universe, I am sure the security on the border would be much tougher and we wouldn't be having this little immigration problem. Plus this gives us a little something else to think about, Mexican Zombies
It's Gettin' Hot In Here
@scotty yelling
A great way to cool down, nothing gives you a good chill on a hot day like a Brain Shake! Made with real, hand scooped brains and freshly prepared to order, you really can't go wrong with this treat. Use two straws and share it with a good friend or loved one. Get yours today and beat the heat with the delicious taste of brains!
scotty yelling
So you just turned ten are about to start on your epic journey, but oh no, you cant go into the tall grass without any pokemon. There are dangerous lvl. 2 Rattata and Pidgey afoot and they just might sand attack you and decrease your accuracy! The only smart thing to do would be to go to the lonely old pokemon researcher who cant even remember his own grandchild's name (so he has you name him yourself) and get yourself a pocket monster. The good professor presents you with 3 choices, Squirtle, Bulbasaur, and Charmander. They are all looking a bit on the undead side, but you dont care so you choose Charmander. He kinda doesn't have any eyes so maybe his other senses will be super powered. Just then your rival comes busting in and chooses Squirtle. Of course he chooses the one with the advantage... What a dick... Good thing we named him Dicks Oak.
Beach Trip
@scotty yelling
Be sure to pack some cold beers, chips, sun screen, and your trusty zombie flip-flops! Okay so they may be girls flip flops with the little bow on the side, but you guys out there can just "RIP" it off and it will look a little more manly. Nothing says 'Awesome Beach Trip' like a pair of undead under your feet! Just be sure to wait thirty minutes after eating to swim, those cramps can be a pain!
Zombie Barista ( some dudes funny story)
@scotty yelling
Yesterday I was feeling pretty dang fancy so I decided to stop by one of the many Starbucks around my house to get myself a little cup of pick me up. Upon entering the establishment I noticed that they had a zombie working behind the counter. Now I am not one to discriminate so I went up and ordered anyway. She worked pretty quickly for an undead and got me my coffee with what I think was a smile. While handing me the cup, a little bit of her breakfast (which I am guessing was brains) fell from her mouth and landed smack dab in the middle of my beverage! Not wanting to be rude I thought it would be a nice gesture if I pretended I didn't notice the brain chunk and took a drink anyway. The brains added a nice little flavor, but I would probably never order it with brains myself. Could have used a little more caramel though.
@scotty yelling
@scotty yelling
@scotty yelling
@scotty yelling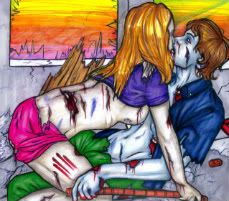 @scotty yelling
SOME ODD STUFF LOL THE THINGS I CAN FIND ( I AM NOT ADDING THE REALLY HARD STUFF TO GROSS EVEN FOR MY TAST)
@scotty yelling
@scotty yelling
@scotty yelling
TODAYS MOVIE PIC AND QUOTE OF THE DAY
@scotty yelling
@scotty yelling
Po: Kung-fu staring contest! GO!
[stares at the viewer for 16 seconds]
Po: You guys look amazing, by the way...
HAVE A GREAT FRIDAY AND A AWESOME WEEKEND
DON'T WORK TO HARD , SMILE ,I WILL SEE YOU SOON AND REMEMBER I LOVE YOU SEE YOU SOON
@scotty yelling
@scotty yelling
MORENO 10
@scotty yelling
I don't know this song but it sounds so sweet :)
@scotty yelling
@scotty yelling
@scotty yelling
@scotty yelling
@scotty yelling
@scotty yelling
USA USA USA USA
@scotty yelling