@scotty yelling
@scotty yelling
@scotty yelling
Hello Folk,
I am just going to do a short blog today Hope You Enjoy :)
Top 13 Cartoon Christmas Trees
13. THE IMPRISONED CHRISTMAS TREE ( is the Whil-e-coyote ? )
@scotty yelling
The-Great-Santa-Claus-CapRaggedy Ann & Andy in The Great Santa Claus Caper (1978)
12. THE ARCADE CHRISTMAS TREE
@scotty yelling
Christmas-Comes-to-Pac-LaChristmas Comes to Pac-Land
11. THE ABOMINABLE CHRISTMAS TREE
@scotty yelling
Rudoplh-The-Red-Nosed-ReiRudolph The Red-Nosed Reindeer (1964)
10. THE SECOND CHANCE CHRISTMAS TREE
@scotty yelling
Its-Christmastime-Again-CIt's Christmastime Again, Charlie Brown (1992)
9. THE CORNBALL CHRISTMAS TREE
@scotty yelling
Super-Mario-Bros-Super-SThe Super Mario Bros. Super Show: Koopa Klaus (1989)
8. THE CHRISTMAS TREE THAT EXPLODED
@scotty yelling
Toy-TinkersToy Tinkers (1949)
7. THE RODENT-INFESTED CHRISTMAS TREE
@scotty yelling
Plutos-Christmas-TreePluto's Christmas Tree (1952)
6. THE CHRISTMAS TREE THAT FIRED THE CREATOR
@scotty yelling
Ren-and-Stimpy-Son-of-StRen & Stimpy: Son of Stimpy (1993)
5. THE JUNKYARD CHRISTMAS TREE
@scotty yelling
A-Fat-Albert-Christmas-SA Fat Albert Christmas Special (1977)
4. THE CHRISTMAS TREE OF ULTIMATE REDEMPTION
@scotty yelling
Mickeys-Christmas-CarolMickey's Christmas Carol (1983)
3. THE CHRISTMAS TREE OF INFINITE SONG
@scotty yelling
A-Muppet-Family-ChristmaA Muppet Christmas Carol (1987)
2. THE ENDANGERED CHRISTMAS TREE
@scotty yelling
How the Grinch Stole Christmas! (1966)
AND OUR # 1 Top Cartoon Christmas Tree IS!!!!!........
1. THE PATHETIC CHRISTMAS TREE
scotty yelling
A Charlie Brown Christmas (1965)
POOR CHUCK DON'T CRY YOU ARE # 1
A Zombie Survival Tale
The Night Before Christmas-- a Zombie Survival Tale
by Miranda Angelic Baldwin

( have no idea who she is
but a great st0ry none the less}
@scotty yelling
The Night Before Christmas-- a Zombie Survival Tale
by Miranda Angelic Baldwin

'Twas the night before Christmas; every boy, girl, and spouse
were waiting for zombies to break into the house.
The windows and doors were all boarded with care
in hopes that they'd hold when the zombies got there!

The children were trembling, hiding under their beds
while visions of death lumbered by through their heads.
And I with my crowbar and my guy with his gun
knew we were in for some zombie killing fun!

Then out on the lawn there arose such a moaning
from zombies who were intent to do nothing but groaning.
Off to the windows we flew like a flash,
our guns were ready to take out the batch.

The moon on the breast of the new fallen snow
gave a luster to the green, decaying flesh below.
When what to our wondering eyes should appear?
A military tank-- zombie killers were here!

With a tough looking driver so lively and quick,
I knew it was famed zombie hunter, St. Nick!
The tank rolled on, killing zombies as they came;
St. Nick shouted and called his team by code name--

"Now, Dasher! Now, Dancer! Now, Prancer and Vixen!
On, Comet! On, Cupid! On, Donder and Blitzen!
Pull up to the porch! Watch out for that wall!
Now blow them to bits! Shoot away! Kill them all!"

The zombies exploded as I watched them 're-die.'
Grenades all around, body parts rose to the sky!
So up to the house came the tank and its crew
with an armory of guns and St. Nicholas too.

And then, in a panic, I heard on the roof
the scratching and gnawing of each zombie tooth.
As I drew in my head and was turning around,
busting through the door, St. Nicholas came with a bound!

He was dressed all in camo, his boots splashed with mud,
and his clothes were all tarnished with entrails and blood.
A bundle of machetes he had flung on his back,
and he looked like a madman who was ready to attack!

His eyes-- they were blood shot, his skin was so sallow.
His nose-- it was broken! His cheeks-- they were hollow!
His droll little mouth was set in a frown
as he yelled at us all to drop and get down.

The stump of a cigar he held in his teeth,
and the smoke, it encircled his head like a wreath.
He had a broad face that was dire and sour.
He chuckled a bit and exuded great power!

He was ripped and strong, a definite bad-ass!
I laughed and I thought, "these zombies won't last!"
A wink of his eye and a twist of his head,
I knew that we all had nothing to dread.

He spoke not a word, but went straight to his work.
He killed all the zombies and left none to lurk!
And laying his finger aside of his nose,
he gave a quick nod to the crew he had chose.

He sprang to the tank, to his team gave a whistle,
and away they all flew like a heat seeking missile!
But I heard him exclaim as he drove through the dead--

"Happy Christmas to all! And AIM FOR THE HEAD!"
@scotty yelling
TODAYS MOVIE PIC and QUOTE-O-DE-DAY
@scotty yelling
Okay , i swear I was NOT going to do a horror film
today I SWEAR !!! I was Going to do
Walt Disney Cartoons Donald Duck's Christmas FULL MOVIE
But Then I Seen The Funniest Thing EVER.....
The Gingerdead Man (2005)
@scotty yelling
An evil yet adorable Gingerbread man comes to life with the soul of a convicted killer - this real life cookie monster wreaks havoc on the girl who sent the killer to the electric chair. Ummm Dosn't this sound just like the Movie "SHOCKER" ?
Brick Fields: Now it's time to meet your maker, prepare to face the butcher baker, for tonight your ass it toast.
Millard: You gotta be shittin' me?
Hope You Enjoyed The Blog :)
@scotty yelling
And Since I was Going To Do Donald Duck's Christmas
I Will Not leave You Hangin
So With Out Feather ADO
I Give You .....
Donald Duck's Christmas
I will let You push play for
this one :P
HAVE A GREAT DAY and A AWESOME WEEKEND
DON'T WORK TO HARD
SMILE and REMEMBER YOU ARE MUCH LOVED
Coffee Smile :)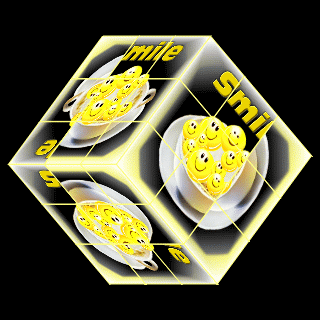 @scotty yelling
@scotty yelling



ALSO ,IF You haven't got a thing for my Other
blog don't freat I am Still adding ppl
I had to have it approved and tested.


You Still Reading ?? Thats It !!! Go Do Something It is Friday !!!! :)
ROFL :)