@scotty yelling



Crave Action? Excitement? Costly Special Effects? You need a ticket to the smash hit Takin' Out the Trash. Witness the Mighty Empire attempt to rid the galaxy of Starbuck and his vile ilk!
@scotty yelling
@scoty yelling
@scotty yelling
@scotty yelling
@scotty yelling
Toy Story II Gamera Attacks!
Join Woodo and Buzz Landyear as they face down the awesome destructive force that IS Gamera! Toy Story II Gamera Attacks! Then be sure to click here and relive a treasured Toy Story moment!
@scotty yelling
@scotty yelling
@scotty yelling
@scotty yelling
@scotty yelling
Alien.
Alien. The first flick to arrive at the Wookiee Theater and still a classic. Not for the squeemish or those with heart conditions.
@scotty yelling
@scotty yelling
@scotty yelling
@scotty yelling
@scotty yelling
Tie Fighter
@scotty yelling
Where Are They Now
@scotty yelling
THE GLOVE OF DARTH VADER
@scotty yelling
When Vader's hand and lightsaber were flung far and wide after being chopped off, they somehow became encased in metal and survived the deadly blast of the exploding

second Death Star. (Don't ask, just smile and nod.)

The hand floated to Calamari (it's a trap!) along with lots of other space debris, where it all landed in the ocean.

Trioculus, a three-eyed evildoer, son of Palpatine and father of Palpatine's grandson Ken (is this canon?!), found it. He remembered an old prophecy that he who had

Darth Vader's glove would become a mighty ruler. It was like the Excalibur of the Dark Side.

So Trioculus attempted to retake the throne of Palpatine…

… failed miserably. The glove was apparently not magical at all, just a stinky old glove.

The whereabouts of the glove after Trioculus' failed coup are unknown. Untill Now ..

I YES I Have Found IT ....

>
.
.
.
.
.
.
.
.
.
.
.
.

.
.
.
.
.
.
.
.
.
.
.
.
.
.
.
.
.
.
.
.
.
.
.
This Cute Little Tyke had It All ALONG In A Gallexy Far Far Far Away :)
@scotty yelling
Boba Fett and Han Solo at the airport
@scotty yelling
The power of the dark side –
@scotty yelling
Chewbacca high school photo
@scotty yelling
Meet Luke Skywalker –
@scotty yelling
Hey Princess, Pick Up An English To Wookie Dictionary
@scotty yelling
If They Had Facebook In Star Wars
@scotty yelling
@scotty yelling
@scotty yelling
@scotty yelling
@scotty yelling
C3P-Hoe
@scotty yelling
Juan
@scotty yelling
Top Ten Ways Michael Jackson Would Be Cooler if He Lived in the Star Wars Universe
1. Due to high loss-of-hand rate, wearing one glove is fashionably acceptable

2. Would not have needed huge effects budget for 'Captain EO'

3. In shocking revelation, he might have really been the father of Billie Jean's son

4. Could really walk on moons

5. After skin-altering disease, could become Light Lord of the Sith

6. Could ease tensions between Empire and Alliance with anti-violence message of 'Beat It'

7. Imperial breath mask could give him the deep voice he never had

8. Improved medical technology could make new nose and chin more realistic

9. Would have sure-fire hit with Sy Snootles duet

10. Would strengthen characterization of movies by making Luke look manly
ROFL What Can't You Find on The Net :)
@scotty YELLING!
@scotty yELLING !
The Top 14 Things Bill Clinton Would Say if He Were in "Star Wars"
14. "Well, it depends on your definition of 'father', Luke."

13. "Who knew the Jedi Mind Trick could work on 250 million people all at once?"

12. "I *absolutely* support the use of droids in the military... Okay, now I don't."

11. "Oh-h-h, you're looking for a little *WOOKIE*... Well, that's different."

10. "Luke, I am your father. Obi-Wan, I'm your father, too. And that Queen chick? I'm her daddy for sure. And Leia's. And Lando's, Boba Fett's, Jabba the Hutt's, Chewie's..."

9. "Wretched hive of scum and villainy? Woo-hoo, count me in!"

8. "I think the American people would like a little more bass in my theme music."

7. "Dispose of that troublesome young Jedi, Vince Skyfoster -- and make it look like a suicide."

6. "I did not have sexual relations with that wookie, Ms. Chewinsky."

5. "It's a long time ago, in a galaxy far, far away -- and I'm still a lyin' weasel."

4. "Cholesterol does not concern me, Admiral. I want that Big Mac -- not excuses."

3. "Sorry about that lightsaber, Sugar. Just consider it laser dental work."

2. "These are not the droids you're looking for, Ma'am. Say, it's getting hot in here -- you might want to take off your top."

1. "She's my sister?!? Well, back on my home planet of Arkansas, that ain't an obstacle!"
Sexual Star Wars Trillegy Lines
A NEW HOPE\
'She may not look like much, but she's got it where it counts, kid.'

'Curse my metal body, I wasn't fast enough!'

'Look at the size of that thing!'

'Sorry about the mess...'

'You came in that thing? You're braver than I thought.'

'Aren't you a little short for a Stormtrooper?'

'You've got something jammed in here real good.'

'Put that thing away before you get us all killed.'

'Luke, at that speed do you think you'll be able to pull out in time?'

'Get in there, you big furry oaf, I don't care what you smell!'

'She's fast enough for you, old man.'


THE EMPIRE STRIKES BACK
'I must've hit it pretty close to the mark to get her all riled up like that, huh, kid?'

'That's okay, I'd like to keep it on manual control for a while.'

'Hurry up, golden-rod..'

'I thought that hairy beast would be the end of me.'

'There's an awful lot of moisture in here.'

'Possible, he came through the south entrance.'

'But now we must eat, Come...good food, come...'

'Size matters not. Judge me by my size, do you?'

'And I thought they smelled bad on the outside.'

'Control, control, you must learn control!'


RETURN OF THE JEDI

'There is good in him, I've felt it.'

'Hey Luke, thanks for coming after me, now I owe you one.'

'You're a jittery little thing aren't you?'

'In time you will call me master.'

'A little higher, just a little higher.'

'I never knew I had it in me.'

'Grab it, almost..you almost got it. Gently now, alright, easy, easy...'

'Hey, point that thing someplace else!'

'What could possibly have come over Master Luke?'
'Back door, huh? Good idea!'
@scotty yelling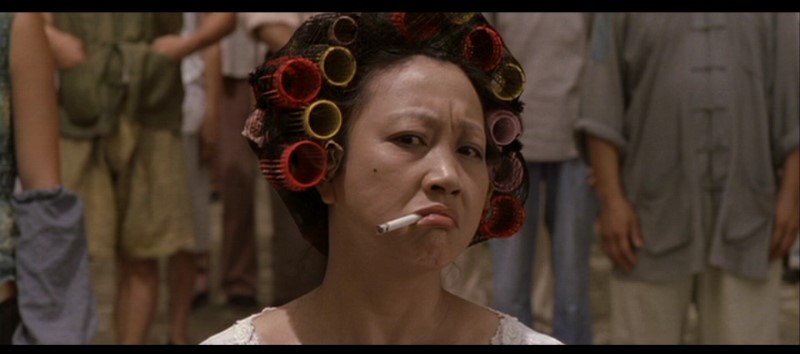 @scotty yelling